Printers & In-Plants, Are You Setting a Reliable SOP in a Risky Time?
Standard Operating Procedures (SOP) form the guidebook for how your business operates. The SOP should have business and production components that document the processes used to do everything from integrating new products into production to how they are invoiced. Procedures for onboarding new clients, maintaining accounts, dealing with vendors, and where the information for business continuity is located are also part of the SOP.
In addition to the processes, information about your insurance coverage, security procedures, and policies for handling inbound and archived data must be documented. If you don't have an SOP, this is a great time to start putting it together. It can take months to track down the information, but it can prevent headaches if you have any type of business interruption or malware breach.
Start with a review of your insurance coverage to understand what you have and your obligations under the policy. Once you understand your coverage, look at your documented policies for handling inbound data. Look at retention policies. If you maintain data for a customer as part of your service, think about the obligation you are signing up for on their behalf. You may need to look at what you are charging to cover your insurance. If you are holding data as a courtesy, limit it or consider moving aging data offline where it incurs less risk but allows you to get back to it if you need to rerun an older job. At the very least, document your current state and policies, so you have a baseline.
Remember that you may need a set of policies, not a single policy for all customers and jobs. You may want a more extended retention policy for work that your customer regularly asks you to rerun; in that case, you should be charging for the service. You may want to eliminate retention for work that is less likely to be rerun.
The Solimar Connection
Pat is so right! Well, she normally is with printing experience that goes back to the 1970s. She has been watching data and privacy topics literally since before computers were common in printing environments. How does the above relate back to what we do at Solimar Systems? Workflow software like our Chemistry™ platform of modular and commercially off-the-shelf (COTS) solutions naturally deals with data. Since 1991, our software has been trusted and relied upon in the transactional communications production and delivery markets. Whether those communications were statements, invoices, bills, trade confirmations, mortgage documents, healthcare communications, education, or government notices, the need for data security and privacy was important in 1991 and has only increased in importance today. Now, we aim to serve customers from transactional, direct mail, commercial print, labels, packaging and more. And our leadership in the PDF file type standard is helping drive significant ROI boosts for our customers. Learn more about how we can keep data secure by leveraging our Chemistry platform. This video overview is helpful to watch or listen to on the go while you are accomplishing a workout, commuting, or generally handling all life throws at us.
Want to learn more, please contact us with any questions or challenges we might be able to help solve in your print or digital communications production environment workflow processes.
---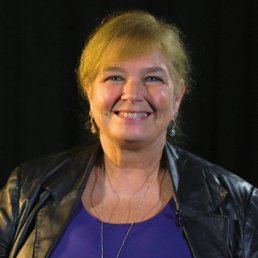 Pat McGrew
Managing Director – McGrewGroup
Find Pat on LinkedIn
Follow Pat on Twitter
About the Author
Leveraging years of analyst, industry evangelist and customer-touch positions in workflow and inkjet, Pat helps customers in all print segments. An experienced professional speaker, author and editor, Pat holds many certifications and awards. She holds certifications from Xplor International, IDEAlliance, PCPI, and Henry Stewart.
More Articles From This Author
For more information, call the Solimar Sales Team at +1.619.849.2800.