Upcoming Events
Solimar and its international distributors will be exhibiting at the following events. Visit us and discover how Solimar's robust suite of document delivery and web presentment solutions can help modernize your existing print capabilities and lower IT costs. If you would like to meet with a representative at any of these events, please Contact Us to schedule an appointment.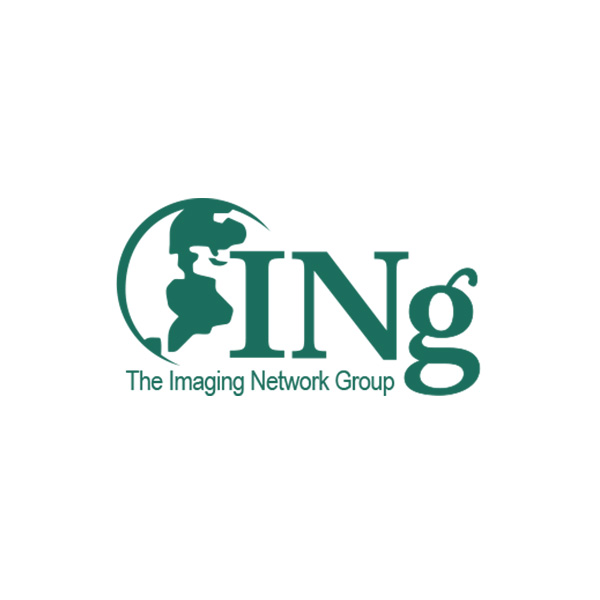 Loews Chicago Hotel,
455 N Park Drive, Chicago, IL
The Fall Workshop is for select member companies and esteemed vendor partners in the transactional and direct mail industry. The objective of this conference is to bring together print and electronic service providers, along with some of the biggest name vendor partners to interface into a vibrant network of industry creativity, experience, and information.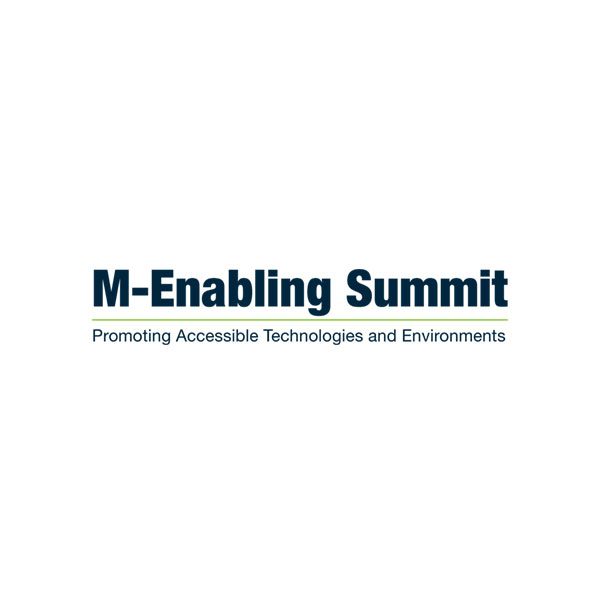 Renaissance Arlington Capital View Hotel,
2800 South Potomac Ave, Arlington, VA
Join disability advocates, corporations, government agencies, academia, and accessibility executives at the 11th M-Enabling Summit, the leading all-inclusive conference and showcase dedicated to fostering innovations, solutions, and strategies for digital inclusion.

Co-exhibiting with Allyant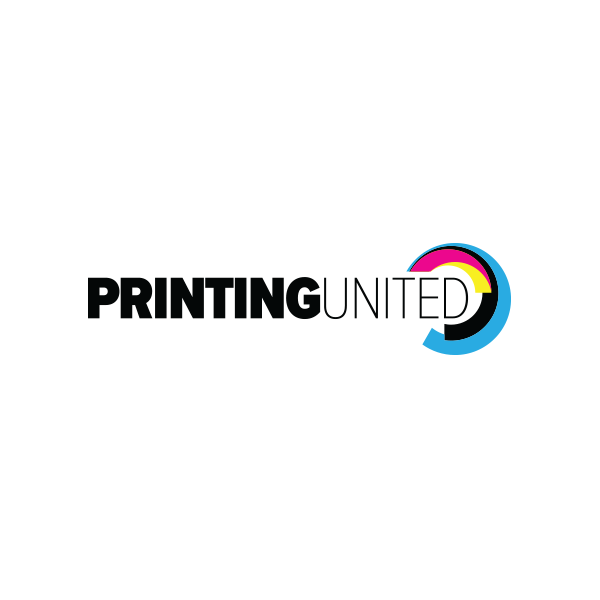 Georgia World Congress Center,
285 Andrew Young International Blvd NW, Atlanta, GA
PRINTING United provides access to the latest solutions for apparel, graphics/wide-format, and functional printing applications, while also extending into the commercial, packaging, and in-plant printing segments.
XPLOR Silver Association Partner and Emerald Conference Sponsor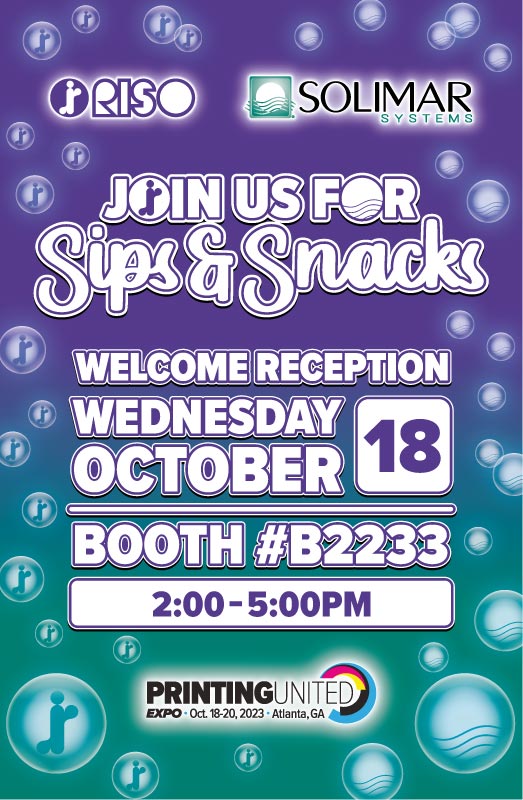 Welcome Reception
Join Us For Sips & Snacks
RISO & Solimar Booth #B2233
Wednesday, October 18th, 2:00-5:00pm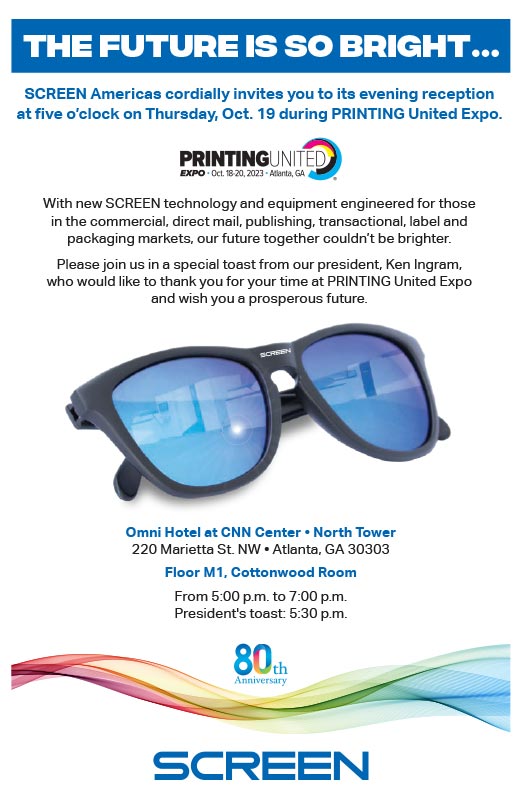 Evening Reception
Omni Hotel at CNN Center
North Tower
220 Marietta St. NW
Floor M1, Cottonwood Room
Thursday, October 19th, 5:00-7:00pm
SPEAKING SESSIONS:
Xplor Breakfast Panel - "Efficient Workflows Make Your Press Run Faster"
In this moderated panel we explore the ways printers waste money with outdated workflows. It begins with how you create the print files and continues through every task. Our panelists will be answering the hard questions about how they help printers save money.
LOCATION:
Georgia World Congress Center (Hall B, Level 2, Room B203)
PRESENTER(S):
Moderator:
Pat McGrew. Managing Director. McGrewGroup
Solimar Featured Panelist:
Eric Hollingsworth, Vice President of Operations, RevSpring
DATE & TIME:
Thursday, October 19th, 7:30-9:30 am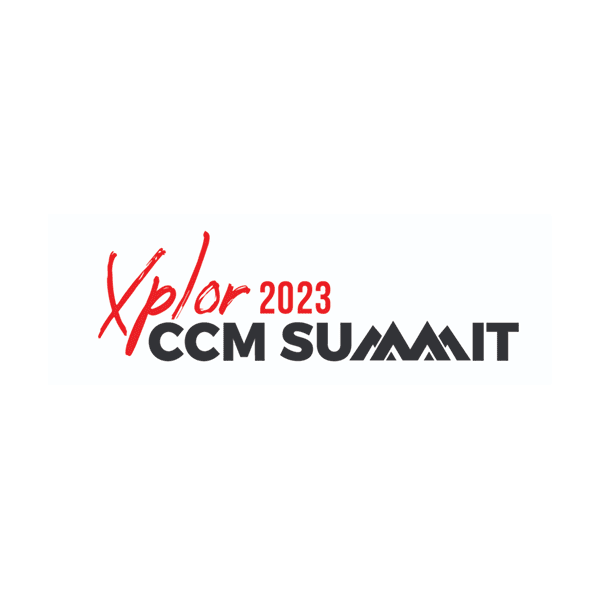 Rosen Centre Hotel,
9840 International Dr, Orlando, FL
The 2023 Xplor CCM Summit brings together end users, analysts, consultants, industry experts, and vendors dedicated to the education, evolution, and success of the CCM industry.
Silver Association Partner and Emerald Conference Sponsor
SPEAKING SESSIONS:
The Mayo Clinic Story: Migrating from Manual Offset Booklet Kitting to In-House Printing

Mary Ann and Tony will discuss how software tools are integral to Mayo Clinic's production print and mail environment. They will review several use cases including the benefits of PDF optimization and dynamic patient booklet creation.

Mayo Clinic replaced an offset and manual process for creating patient booklets with an automated workflow for printing on their high-speed continuous inkjet press with a booklet maker. Tony will share how they created a dynamic letter, table of contents, paginate and custom booklets for each patient, which are concatenated, optimized and printed in batches each day.

This automation empowers the Mayo Clinic nurses to support patients' needs and questions while in remote settings and connecting via live web meetings.
LOCATION:
Level 2, Salon 19
PRESENTER(S):
Tony Fenner, Manager, eDocument Solutions. Mayo Clinic & Mary Ann Rowan, Chief Experience Officer, Solimar Systems
DATE & TIME:
November 15th, 3:30 - 4:15 pm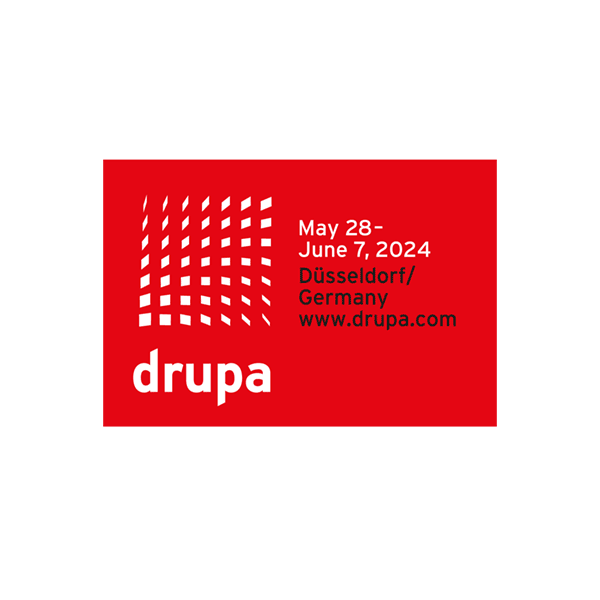 Messe Dusseldorf,
Stockumer Kirchstrasse 61, Düsseldorf
drupa 2024 provides crucial impulses for print, media, packaging production, and industrial applications and is the world's leading trade fair for printing technologies offering outstanding networking opportunities and potential for excellent business dealings.