Printers Unite with a Goal to Converge—Thoughts on Expansion Opportunities
Here we sit coming into the final moments of 2019; our goals and objectives focused on wrapping up the year and launching into 2020. Of course, many of us will take some time to be with family over the holiday season, make some New Year's resolutions and tackle what is to come with a refreshed sense of enthusiasm. Driving that from a technology and business perspective in the print, graphics communications and digital/electronic communications industries are generally the fall trade shows. Albeit, this year was a little different than the years of the past.
This year we had a new player in the print trade show market, PRINTING United with its October inaugural show in Dallas, Texas. And we had the end of an era with the last of the PRINT branded trade shows in Chicago; a show that will now morph into a new offering next year as Brand Print Americas 2020. No matter which show you attended, the goal is to find new technology that will drive your business forward. Next year there will be opportunities for new experiences at PRINTING United 2020 in Atlanta and Brand Print Americas 2020 in Chicago. Then, from a global perspective we would be remiss if we didn't mention drupa 2020, the largest print trader show in the world.
Back to PRINTING United in Dallas, this show has been reviewed to be the largest trade show for the print industry in North America this past year. A mini drupa if you will. And, indeed, it took up the entire Dallas convention center and we hear from the Keypoint Intelligence, Key Point Podcast, that they will have even more space in Atlanta next year. A fact that shows the show organizers continue to work towards the goal of print convergence. A goal that then allows, at least in theory, for the opportunity for print and digital providers to expand into new business and markets.
Pat and Ryan at Keypoint Intelligence discuss whether we really converged, and we suggest that you listen to their podcast for some interesting perspective and new technologies. We do all agree though that we united…high-speed inkjet, cutsheet inkjet and toner, offset press manufacturers, garment and textile printers, wide format, labels and more. You can find on Instagram pictures of the vehicle wraps being done right on the floor!
The close proximity of all these print technologies, both traditional and digital, do make connections and start to make paths that create business expansion opportunities. Moreover, software providers like us here at Solimar Systems see significant opportunity to help print providers leverage technologies and expand their businesses into markets they haven't traditionally competed in. An example of this would be a transactional printer with variable data, color inkjet jobs moving toward the growing variable and personalized inkjet label market. Or perhaps someone with commercial print expanding into wide format offerings. A business could also be looking at digitally printed textiles or security printing to replace or augment the older MICR technology.
This is truly where we at Solimar believe middleware software will be of huge value. Imagine this: you have a print shop with cutsheet toner printers and one or two inkjet printers. For the sake of argument, let's say one is mono or black and white only and the other is full color upgradable to a fifth color offering. Today, you are managing getting work on-boarded and through your print devices and out to the delivery stream. Just there, as we always say, there might be an opportunity to gain efficiencies with newer technology. You will hear Pat McGrew at Keypoint Intelligence talk about walking your workflow and knowing where these opportunities are…a lot…a lot, a lot. And we agree because we work with clients everyday here at Solimar to help them achieve that.
This is where being able to converge technology in your print shop and expand your business should start to also open the door to evaluating software technologies. Of course we come from that perspective, but we have continued to develop our Chemistry™ platform for print and digital enhancement and management to be robust enough to handle high-volumes of variable, transactional document printing and flexible enough to manage and enhance labels to add personalization and digital print embellishments. Adding to that is our latest technology for optimizing, cleansing and repairing PDFs as PDF-centric print processes and devices continue to become more prevalent.
From PRINTING United 2019, the close proximity of this technology helps start the conversation; to explore where a printer could take their business. And for Solimar, we believe in an out-of-the-box workflow software solution that will allow you to run everything from distributed workgroup, industrial, cutsheet, high-speed inkjet to devices you might not think could be controlled like wide format, label, packaging and textile printers. Plus, the ability to see it all on a dashboard, track it and report on it to the organization.
While it may seem like a dream state…it is one we are helping organizations realize today with the help of our hardware technology partners. These strong connections mean that we align with those hardware and software technology vendors and make it possible to achieve higher ROI, more business and less expense. Print is changing, but the change for some could be quite exciting and profitable.
---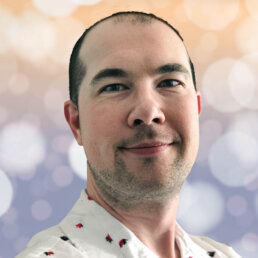 Jonathan Malone-McGrew
Senior Director, Engagement – Solimar Systems
jmm@solimarsystems.com
linkedin.com/in/jemcgrew
About the Author
With family roots in the print and digital communications space, Jonathan brings an understanding of client and partner environments, technologies and the resulting challenges. Responsible for partner and client engagement, he is always willing to lend his expertise.
More Articles From This Author
For more information, call the Solimar Sales Team at +1.619.849.2800.