Are You Assessing Data Privacy in a Time of Risk? Expert Tips for Print and Digital
Every business has calculations they perform to determine how much risk they can accept. There are risks beyond the basics in the print and e-communication segments because this is an industry that deals with data. Personally identifiable information (PII), Personal Health Information (PHI), and all manner of data could allow a bad actor to identify and harm an individual. Data on bank, credit card, and financial services statements is only part of the pool. There is information about opt-in and opt-out decisions for communications. There is information related to purchases. The data exists in several places, like a temporary holding folder and a print-ready stream waiting for execution.
The risk is that a bad actor could access the on-premise or cloud locations and access that data. The questions for the print and communication provider are how much risk they are taking on, how much their business insurance covers, and how they are mitigating the risk to avoid a compromising situation.
Most printers handling data have a plan in place, but the changing nature of state laws regarding what is private and who is responsible if someone claims to be injured by a data leak or in the ordinary course of business raises good questions. If you haven't had a conversation with your business insurance provider, this is an excellent time to have one. Understand the boundaries for your policy and what your coverage amounts will mean for your business if you use them. Many printers learn that they are underinsured for the current environment.
Also, have a discussion with your legal team. They should be following the changes that can impact your obligations, especially if you do print and mail that leave your state. There are services they may subscribe to or you can refer them to the tracker hosted by the International Association of Privacy Professionals here.
The Solimar Connection
Pat is so right! Well, she normally is with printing experience that goes back to the 1970s. She has been watching data and privacy topics literally since before computers were common in printing environments. How does the above relate back to what we do at Solimar Systems? Workflow software like our Chemistry™ platform of modular and commercially off-the-shelf (COTS) solutions naturally deals with data. Since 1991, our software has been trusted and relied upon in the transactional communications production and delivery markets. Whether those communications were statements, invoices, bills, trade confirmations, mortgage documents, healthcare communications, education, or government notices, the need for data security and privacy was important in 1991 and has only increased in importance today. Now, we aim to serve customers from transactional, direct mail, commercial print, labels, packaging and more. And our leadership in the PDF file type standard is helping drive significant ROI boosts for our customers. Learn more about how we can keep data secure by leveraging our Chemistry platform. This video overview is helpful to watch or listen to on the go while you are accomplishing a workout, commuting, or generally handling all life throws at us.
Want to learn more, please contact us with any questions or challenges we might be able to help solve in your print or digital communications production environment workflow processes.
---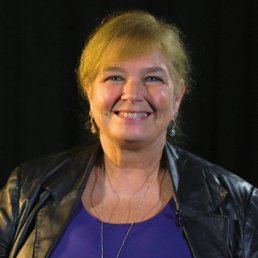 Pat McGrew
Managing Director – McGrewGroup
Find Pat on LinkedIn
Follow Pat on Twitter
About the Author
Leveraging years of analyst, industry evangelist and customer-touch positions in workflow and inkjet, Pat helps customers in all print segments. An experienced professional speaker, author and editor, Pat holds many certifications and awards. She holds certifications from Xplor International, IDEAlliance, PCPI, and Henry Stewart.
More Articles From This Author
For more information, call the Solimar Sales Team at +1.619.849.2800.