Going Virtual: Rallying to Bring the Latest In Workflow Innovation
By this time in August, we have become accustomed to "live" or in-person events being canceled in lieu of virtual events leveraging online video conferencing technology. Yes, we have all gone virtual. Instead of hopping on the next flight, many of us can basically sit in the same spot every day (complete with virtual background) and talk to customers, users, team members, partners and family all around the globe. Fundamentally, the current global health crisis is changing the way we connect, share, sell and implement new solutions.
In the print industry, especially in the United States, our in-person events tend to form two camel humps across the year; events generally start in March and go into early June and then taper off until mid-August and go until late October. It is a pattern I have personally watched for most of my life having grown up in the print and print software industries.
The timing hasn't particularly changed with the health pandemic, but there is no doubt that "going virtual" is more taxing on the brain and body than the 12-16 hour in-person event days (from a vendor/solution provider perspective anyway). It seems impossible, but the attention needed to concentrate on a virtual event, not to mention the technology complications, is eye-opening—if not mind-boggling.
Going virtual though is of considerable importance as sharing ideas, real-world examples of problem-solving and new innovations is what helps print and digital providers stay relevant with their buyers and consumers. So, our team at Solimar has rallied and brought together information around workflow that we believe is critical to today's print and digital material producers in the U.S and around the globe.
We invite you to come visit our sessions and browse our materials, especially if you are already registered for one of these virtual conferences below:
We invite you to click on the links above to learn more about how Solimar is participating in these conferences. Spoiler Alert…we have at least one presentation at each conference where we will share relevant, actionable innovations for print and digital workflows. These are solutions that have shown in Solimar customer environments to positively impact production, reduce costs, improve turnaround times and open doors to new business.
If you aren't able to attend any of the above conferences, we also share ideas about workflow improvement right here on our Solimar Blog. Or you can sign up for our email newsletter (don't worry it comes about every 6-weeks as not to clutter your inbox). We also have our latest press releases announcing Solimar workflow innovations on our website as well as named customer case studies with several in both written and video formats.
During these interesting times, we hope our online content and participating in these virtual events, both state-side and internationally, will help bring print and digital communications providers the ideas, innovations and software solutions their organization can benefit from.
And if you have questions, you can always drop me a line. From our entire team at Solimar, we look forward to helping you upgrade your workflow capabilities and we will see you online.
---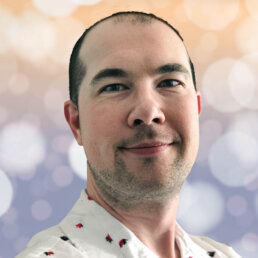 Jonathan Malone-McGrew
Senior Director, Engagement – Solimar Systems
jmm@solimarsystems.com
linkedin.com/in/jemcgrew
About the Author
With family roots in the print and digital communications space, Jonathan brings an understanding of client and partner environments, technologies and the resulting challenges. Responsible for partner and client engagement, he is always willing to lend his expertise.
More Articles From This Author
For more information, call the Solimar Sales Team at +1.619.849.2800.