The Print and Digital Communications World Has Been Waiting for ReadyPDF™
If you deal with printing, especially variable data digital printing with toner or inkjet, then you have probably run into problems with PDF files. These could be PDF files that are given to you by your customers or they could be PDF files that your select tools are generating as part of your organization's processes.
As PDF has continued to make an impact on the communications world, it has become clear—painfully so for some people—that problems with PDF files can slow down or completely stop print engines or cause print quality issues. At a minimum, a bad PDF file could just cost you time…go get that cup of coffee and a snack while waiting for it to process.
Now you might say this: Solimar has been saying they can optimize a PDF for years…possibly even decades. You are not incorrect. Like many of our competitors, there are things you can do to make a PDF file optimized for web presentment and printing. But optimization doesn't correct problems, necessarily, in the structure or makeup of a PDF file. Plus, we can almost guarantee other vendors haven't found the inherent issues with PDF that we have—issues that are root causes to many inkjet press slowdowns.
How do we KNOW? We work closely with Adobe and the people who are actually developing PDF. We open bug tickets and monitor the fixes and how they impact the performance of our offerings to our clients. We are also actively involved in the PDF Standards Committee—as PDF is the ISO 32000 standard and has been since 2008.
Enter ReadyPDF to the marketplace from Solimar Systems. Our latest innovation for our PDF centric workflow software platform, Chemistry™, will allow clients to solve PDF problems while integrating it seamlessly and in a "lights-out" automated fashion if they wish. Let's dig in a little because this is different than other solutions on the market that you might be familiar with in that it is part of a larger ecosystem and has targeted capabilities for mid to high-volume printing production environments.
Benefits and Competitive Advantage of ReadyPDF for print and digital delivery:
Built on the "Gold Standard" of core Adobe technology
Fonts are converted for an exact match to what you see in Adobe products
Color is controlled to match what you expect in Adobe products
Replace subset fonts (fonts that don't have complete sets embedded)
Combine, reduce, reuse resources for smaller file sizes and less complexity for processors
Create web versions in real-time or in advance that remove unnecessary resources from the PDF for the fastest possible web or mobile viewing
Smallest file size possible for the fastest processing possible
Color optimization for the destination of choice (print hardware or electronic channels); for example, images can be converted from RGB to CMYK as needed for color inkjet presses
Integrated with the Solimar Chemistry platform for complete automation possibilities and compatibility with other innovative and opportunity creating functionality
We are actively continuing to work with clients and test files, but what we can tell you today is that we have seen results that show files sizes alone can be reduced 2 to more than 10 times smaller. And that is just file size. Add the capability to fix bad fonts, color tune, file structure improvement and transparency flattening…just to name some of the key components. Best of all, Solimar Print Director Enterprise (SPDE), will receive ReadyPDF capabilities as a functional module first. Then in 2020, we will be announcing a stand-alone version with its own pricing structure and availability to run as a pre-press server.
If you have a production environment and deal with a significant number of PDFs, this is a tool you should evaluate at the very least. As they say, "couldn't hurt!" To start your evaluation of this business changing solution, contact us via our website. We can't wait to show you how it will impact your business in the most positive of ways.
---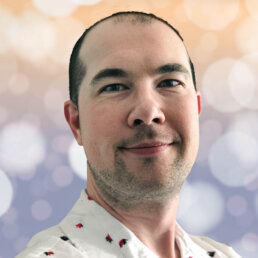 Jonathan Malone-McGrew
Senior Director, Engagement – Solimar Systems
jmm@solimarsystems.com
linkedin.com/in/jemcgrew
About the Author
With family roots in the print and digital communications space, Jonathan brings an understanding of client and partner environments, technologies and the resulting challenges. Responsible for partner and client engagement, he is always willing to lend his expertise.
More Articles From This Author
For more information, call the Solimar Sales Team at +1.619.849.2800.