Is Your Print and Digital Production Aligned to PDF File Format Centricity?
In today's technology fueled environment, we interact with literally thousands of communications each day. In the print and digital communications creation, production and delivery world, these messages have significant importance and value to the organizations that push them out. A statement that is also true for all of us who receive them.
Over the years, changing technology, new innovations and a competitive market has impacted how you create and produce communications. It has given rise to many different file formats, especially in the high-volume print space. Add digital communications and digital delivery channels and the file format you choose for communication can mean the difference between an efficient, streamlined process and one that has hidden costs, risk and frustration associated with it.
As we start to talk about communication it strikes us here at Solimar Systems that we should really define what we mean by that word.
As defined by Merriam-Webster (since 1828 as they say…):
Communication: a process by which information is exchanged between individuals through a common system of symbols, signs, or behavior.
It is this common system of symbols and signs we really focus on. When you pluralize the word, communications, you get a slightly different lens on the meaning.
a : a technique for expressing ideas effectively (as in speech)
b : the technology of the transmission of information (as by print or telecommunication)
This transmission of information through the common system of symbols and signs is what we are truly concerned about. At Solimar, as experts in formats that are used to construct, produce, manage, track, deliver and report on communications being sent by organizations, our focus turns to optimization, efficiency and accountability. An importance that is punctuated today by the sheer number of communications we interact with daily due to the advancement of technology.
To illustrate this, we must look back at some stats around smartphones and internet adoption that we recently shared with the print and digital communications market:
Now, overlay those facts and figures with these considerations about the sheer volume of information that we come into contact with on a regular cadence:
In 1977, a person living in a city would see up to an estimated 2,000 ad messages per day (Yankelovich, NY Times)
In 2007, a person living in a city would see up to an estimated 5,000 ad messages per day (Yankelovich, NY Times)
In 2015, a marketing firm owner blogged that he saw nearly 500 ads or brand messages before ending his breakfast…and estimated we could interact with up to 10,000 ad messages per day. (Red Crow Marketing Inc.)
It is estimated that 347 billion emails per day will be received by 2023 (Statista)
In 2015, a business user received on average 122 emails per day, a number that was expected to grow to 126 by 2019. (Radicati)
USPS First-Class Presort and Marketing Mail (commercial products) made up 78% of total mail volume in 2015. (USPS Office of the Inspector General)
United States Postal Service (USPS) total mail volume for 2019 was 142.6 billion. (USPS Official Facts & Figures)
Conservatively, we could estimate based on 2015 numbers that 111 billion pieces of United States (US) mail in 2019 were classified as First-Class Presort and Marketing Mail products.
Posts processed an estimated 320.4 billion letter-post items (317.4 billion domestic items; 3.04 billion international items) in 2015. (Universal Postal Union)
Let's boil this down a bit and make it relevant to the print and digital communications production and delivery markets. And, what does this have to do with standardizing on the PDF file format?
The real impact of the statistics above is to show how many communications are moving physically and digitally throughout our global community. As a solutions company that provides capabilities to organizations globally, our Solimar team recognizes the impact and importance of communications being onboarded, made ready, managed, produced, delivered, tracked and reported on for providers that print and digitally deliver to waiting recipients. Over the last 30 years, our primary focus for developing our Chemistry™ Platform of print and digital workflow solutions has been to help organizations control and improve the sheer volume of communications required by business and consumer activities today.
Having automation, optimization, visibility and accountability inside your communications production and delivery environment, whether fully print or a mix of print and digital, is the only way to stay competitive. Whether you do business regionally, nationally or globally, making each process the most efficient, adding capabilities to drive more work opportunity and being able to create value with new technologies like Augmented Reality (AR) that drive increased adoption, operational savings or competitive advantage are foundational components of staying relevant in an ever changing world. We also feel having strong connections to hardware manufacturers is of supreme importance. Solimar offers that and is positioned to help your organization.
But what about betting on PDF as the file format to make all this happen. While HTML and XML have been significant players in digital (among others), print that is variable, significant in volumes and produced regularly either based on need or regulatory requirement has been split between a variety of file type methodologies. You may have heard of PostScript®, Intelligent Print Data Stream (IPDS), Advanced Function Presentation (AFP), Xerox Metacode and, of course, Portable Document Format (PDF). And those are just a few of many out there that are still being used. VIPP® being a more obscure one still in use, too.
When you have hundreds of billions of mailpieces a year globally, you can start to see why multiple ways of formatting and printing communications really takes the efficiency out of the process. Not to mention adding risk for print providers. Plus, we will put the stake in the ground that PDF is the only file format that can cross the physical, digital, accessibility and storage chasm. As an open and managed standard, PDF has specifications for print, archive, web presentment and accessibility. And that is why you should be looking at making it your standard.
Print vendors and print industries all around the world are seeing the value in PDF. Many mid-volume and high-volume digital print presses that have come to market standardize on PDF as their preferred file format for print production. PDF/A is also the standard for archiving in the United States Library of Congress. Believe it or not, Solimar has been delivering PDF-centric workflow solutions for high volume print and digital communication since 1997.
Is Your Print and Digital Production Aligned to PDF File Format Centricity? If not, we invite you to connect with us and discover how PDF and all the technology that comes with and around it can transform your communications production and delivery environment with real proof points in dollars, labor/time savings and opportunity pipeline growth. We look forward to taking the journey with you in the near future.
---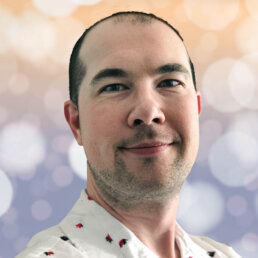 Jonathan Malone-McGrew
Senior Director, Engagement – Solimar Systems
jmm@solimarsystems.com
linkedin.com/in/jemcgrew
About the Author
With family roots in the print and digital communications space, Jonathan brings an understanding of client and partner environments, technologies and the resulting challenges. Responsible for partner and client engagement, he is always willing to lend his expertise.
More Articles From This Author
For more information, call the Solimar Sales Team at +1.619.849.2800.