Get Lean in 2020: Recapture Hidden Costs in Your Print and Mail Processes
To say 2020 has thrown the print and mail industry a curveball may go down in history as one of the many understatements of the year. At this point in May, businesses are turning their focus towards what will happen as we try to point the global economy in the direction of recovery. With that comes a number of challenges in forecasting, expenses and what the new normal will look like. If you are in charge of the print and mail operations within your organization, now is the time to get lean.
By lean, we don't mean that you should reduce staff or business opportunities…we mean you should find all those processes that you haven't had the chance or time to streamline. While the markets are trying to find a path to recovery, this is the window of opportunity to find those hidden costs in your print and mail operation. Costs that might be caused by older processes, manual processes, merged environments or old software that doesn't have the capabilities needed for today's quickly changing environment.
It is just the nature of print and mail operations to have areas where money can hide. What do we mean by costs that hide? These are costs associated with the way print processes and the resulting mailing processes happen on your shop floor, and they may include some costs that you might not even have considered. For the client connection, we will share how a current Solimar client has sought out these hidden costs and recaptured them. Before we get there, we need to describe some of the areas where manual processes, lack of optimization and the activities of workers mask real costs in an operation.
Areas where money hides:
Automation versus manual steps
Job comingling and householding for best mailing performance
To take on the task of uncovering the above, we recommend that you regularly review the way work comes into your organization (or your onboarding process). You should also review how work is produced, finished and sent into the mailstream. The workflows (or the regular processes) that drive your operations are of supreme importance; understanding how work progresses through your operation is the only way to optimize it and recapture costs. And you might discover you didn't even realize there was a cost factor in just the way processes were being handled. Plus, with a little bit of downtime now, this is a good moment to tackle the review and understanding as this is difficult to do when operations are running at full capacity.
The actual value of this activity can be quite significant. If we revisit our joint case study with our partners in mailing optimization over at BCC Software, Combining Workflow Management and Postal Optimization: A Case Study, you can really start to see the impact. In that article, we shared the details for how our mutual BCC customer, ViaTech, saved 50 hours-a-day around just the print and mail processes. 3,000 minutes-a-day!
The real factor here is the 50 hours people in your organization could be spending doing higher value or more important tasks. When we reviewed the impact of that time loss, we found even conservatively that these manual job setup processes and job re-setup processes were costing significant amounts of money. Using a conservative estimate and calculating the cost as a single person that is paid a minimum wage of $12 an hour, the cost of these processes would be $600 per day. In ViaTech's case, by making changes in their processes they were able to move several people off of these manual job tasks and on to more valuable tasks for the organization.
To recapture the costs they found in their workflow processes, they turned to automation and software. Utilizing upgraded technology they could process faster, with less worker intervention and more accountability. The integrated Solimar and BCC Software systems also provide additional reporting and visibility. Remember though, this is just one area we mention where you can try to recapture money that may not need to be spent as part of your current processes. During this time you should also take a step back and determine: are you using postal optimization technology? Or are you using it for as much gain as you can?
With the Return On Investment (ROI) possible, this is the time to get with your Solimar engagement team. Your organization can see results like our other clients who have challenged us to find new ways to run their print and mail operation for reduced costs, better performance and ability to take on more work. You might even be able to offer new capabilities to your customers that translate into postal discounts. Consider leveraging Augmented Reality (AR) technology to achieve a 2% discount on mailings. While the program was updated for 2020, registration for this program is available now and you can learn more in our previous blog You Didn't Get Your 2% Postal Discount Last Year…Did You?!?.
We also invite you to learn more about the piece level connection of print and mail and how this could change how your operations see, track, report and save during the print and mail process.
The most important takeaway: all of the things you need to do to save money in your print and mail activities can be achieved through Solimar and our great partnerships. And with our partner integrations, whether around mail, AR or piece-level tracking, the implementation is a snap. In fact, it can be as simple as just a hot folder or API. So don't delay…dig into the other articles linked above and be sure to reach out for more information. We are here to help you recapture costs in your workflow processes so you can be more profitable in 2020 and beyond.
---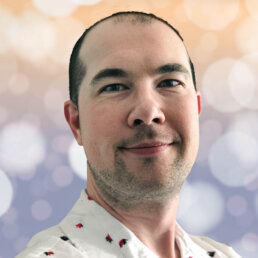 Jonathan Malone-McGrew
Senior Director, Engagement – Solimar Systems
jmm@solimarsystems.com
linkedin.com/in/jemcgrew
About the Author
With family roots in the print and digital communications space, Jonathan brings an understanding of client and partner environments, technologies and the resulting challenges. Responsible for partner and client engagement, he is always willing to lend his expertise.
More Articles From This Author
For more information, call the Solimar Sales Team at +1.619.849.2800.