Print and Mail Bills and Statements for First-Class Mail? This Discount is for You
On May 15th, 2019, the United States Postal Service (USPS) opened the gates for organizations to register for their 2019 Personalized Color Transpromo Promotion. The benefit to the print and First-Class mailer…2% discount on their postage through PostalOne. And as proponents of helping organizations save money on their print and mail, as well as digital communications including the delivery aspect, we hope all of our clients are taking advantage of this discount. We also know that there is a good percentage of you out there that may not be…and you may not be a Solimar client.
Thankfully, all of that is easy to change. Plus, there is really very little reason not to want to save on your print and mail costs. Especially if it can be made simple, provide proven ROI (read helps pay for itself) and allow you to leverage to gain even more efficiencies and savings down the road.
Before we get there, let's reshare the USPS's stated purpose of the personalized color/Transpromo promotion:
This promotion encourages mailers of bills and statements to use color messaging in order to create a greater connection to and response from consumers. The Promotion is intended to increase the value of First-Class Mail, and encourage mailers to invest in color print technology. An upfront postage discount is provided to mailers who use dynamic/variable color print for personalized transpromotional marketing messages on their bills and statements. For companies who have participated in this promotion in prior years, the mailer will be required to incorporate both dynamically printed color and personalized messaging in the mailpieces. For companies/mail owners who have not previously participated, only the dynamic color printing requirement must be satisfied in their first year of participation to help facilitate the process of getting on board with the technology.
Now the above can seem like a lot to digest, but as we shared in our guest article post with our partners at BCC Software (experts in postal optimization, address cleansing and compliance), the requirements for obtaining the discount as a "new mailer" who hasn't participated previously in the discount program can be delivered in a snap using Solimar's document re-engineering tool, Rubika, that is part of our Modular Chemistry™ software platform. Best of all, it works for many clients right out of the box and is supported by our 24/7 online learning platform called Solimar University Online or SUO for short.
How simple is it to get 2% off your mail?
A full color marketing or consumer message such as an "Onsert" or "OnStatement" to qualify, which is printed in-stream on a physical piece of paper within the content of the letter or statement. The "Onsert" or OnStatement must include full color text with or without an image using a dynamic variable print process, on a transactional mail piece which is required to be mailed as First-Class Mail per DMM 233.2.2.
To put this in more layman's terms, you need a message that can be as straight-forward as addressing the consumer by their name in a color font…and you don't have to include an image. Of course, there are best practices for the best interaction and uptake of the information presented, but the key is that you can do this today without going back to your composition system. You can do it from an easy-to-use product by updating the print file. Once registered and approved by the USPS, you are on your way to saving 2% in postage.
Did we mention that this discount runs through December 31st? That means for every mailing and personalized color/transpromo piece you register and get approved, you will get the 2%. For some large companies in the telecom space—we have seen that add up to over a million dollars in savings.
If this sounds interesting to you—who doesn't want to save operational costs—then we invite you to contact us and start your postal savings journey.
---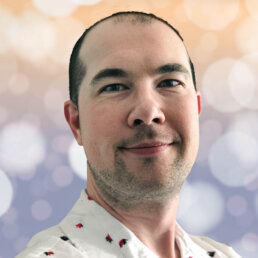 Jonathan Malone-McGrew
Senior Director, Engagement – Solimar Systems
jmm@solimarsystems.com
linkedin.com/in/jemcgrew
About the Author
With family roots in the print and digital communications space, Jonathan brings an understanding of client and partner environments, technologies and the resulting challenges. Responsible for partner and client engagement, he is always willing to lend his expertise.
More Articles From This Author
For more information, call the Solimar Sales Team at +1.619.849.2800.