Missing the Piece-Level Connection and the Hidden Costs Associated
The printing industry has many technical areas contained within the borders of what we call printing. There are all the processes associated with offset print including computer to plate technology. In digital printing, there is a common technical reference to jobs; a term we could loosely define as the group of electronic files that have been created that then need to be printed.
A job in this sense can contain one "piece", also known as a document, communication or correspondence, or many pieces. If you look at the run lengths, we might create smaller runs of a single non-variable printed piece or we might gang many different types of work together to create one run and one job that creates printing efficiency. As you add in variable data, as we find in regulated communications from financial, healthcare and government entities, the requirement to keep track of and report on the delivery of the actual printed piece, the single document intended for the recipient in the larger printed job, becomes crucial. And the costs of not being able to is somewhat hidden.
Knowing where each individual piece is in the production and delivery process, whether being printed and mailed or diverted to a paperless digital delivery channel, is important because of the legal requirements, contracted service level agreements and the customer's satisfaction and inquiries that will happen if they aren't delivered. It also is important because it changes the way your production facility operates. When you know where things are, you are able to solve damaged piece issues faster, validate reprints and answer customer service inquiries. It also gives your organization a better understanding of the total volume of individual communications, a more granular view of the volume and variability of the work coming through the production floor. All of this costs real dollars in people's time and any incurred fines that might come from a mistake.
In conversations with printers around the globe, the thing we still see is a gap in the ability to actually get down to this piece-level information within their production environments. Or, the technology that is being used is in-house developed and has risks associated with the solution as it ages or if a merger and acquisition happens. The other challenge we see is that the visibility can be siloed; only available in certain areas of the production process. A good example of this is that once a job is printed and inserted for mailing, there is often a solution looking at the inserter and tracking each set of pages inserted into an envelope. And if there is damage, there is normally another process—although manual in many print shops—to account for it and kick it back to a reprint process or workflow.
As print management providers for nearly 30 years, Solimar Systems is a company that tries to improve these areas with out-of-the-box or off-the-shelf software that is modular in capability and capable of interfacing with existing hardware and software solutions in a print environment. One of our focuses is on this issue of getting near real-time reporting on where each piece is in the print process from the time it is on-boarded to the time it hits the last mile of the mailstream (or the inbox for e-delivery).
Imagine a Piece-Level Tracking (PLT) solution that would not only give you this down to the individual document visibility and reporting, but would also integrate into an end-to-end production process dashboard from the time work comes into your production floor until, potentially, it is in the hands of the end-customer. This past Fall, we demoed this capability at the PRINT 19 and PRINTING United 2019 trade shows. The response was positive because it represents a significant way to control costs in your operation.
If you walk your workflow, something analyst Pat McGrew at Keypoint Intelligence recommends you do multiple times a year, it is important to note all of the manual processes you have. It is also important to notice and document the things you can report on or the questions that come up from operations or customer service that you can't answer. One of these questions we see that is often hard to answer goes like this:
CSR Representative
"Hello, I just had a call from Mr. Smith; he would like to know where his phone bill is because he hasn't received it and he says he always receives it by the 3rd of the month. It is now the 5th and he is concerned that he will forget to pay it."
Production Floor Manager
"I am going to have to research this and call you back. That customer's bill should have been in the run that already went into the mailstream last week. Let me check the damages and reprints and see if we can determine where this customer's bill is. I will call you back later today if possible."
Now, this may seem like a dramatization of the piece-level type of scenario, but we believe it illustrates the importance of knowing where each job and piece is in your shop. The cost savings really comes into play when you take the manual processes of tracking and managing work off the plates of the employees you have and allow them to focus their time on higher value and more important tasks. Plus, limiting the risk of missing your delivery agreements and better reporting means you will have better planning abilities and abilities to do post-mortems for process improvement.
Also important is that Solimar works closely with many of the hardware technology providers out there. As partners, we work closely with them to integrate our software tracking and reporting capabilities with their print technology, so you get the most benefit and productivity. Our goal is to help you create a more efficient production and delivery process that allows you to complete more work with less manual touch points, less labor associated with it and more opportunities to do more.
We invite you to contact us if you would like to learn more and start on a path to Piece-Level Tracking (PLT) for your print environment.
---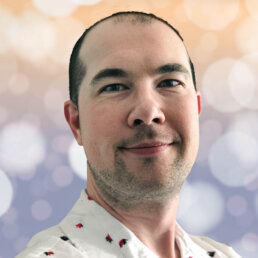 Jonathan Malone-McGrew
Senior Director, Engagement – Solimar Systems
jmm@solimarsystems.com
linkedin.com/in/jemcgrew
About the Author
With family roots in the print and digital communications space, Jonathan brings an understanding of client and partner environments, technologies and the resulting challenges. Responsible for partner and client engagement, he is always willing to lend his expertise.
More Articles From This Author
For more information, call the Solimar Sales Team at +1.619.849.2800.