Don't Get Handcuffed by Software Services in Your Print and Digital Workflow Environment
The printing space is complex. And that is without the addition of digital channels and electronic distribution that we have seen continue to grow over the last 25 years. Ironically, many organizations likely still have software and hardware technology from the 1990s. The dot com and digital revolution really kicked off at an eager pace during that time. Today, we are still seeing shifts in technology whether you are looking at the move from toner printers to inkjet or from cutsheet to roll-fed high-speed production presses. Not to mention offset to digital, which is also still part of the conversation.
As complex as the print and digital printing space is, there is one thing that is simple…it all takes software to make the printer produce output. With that in mind, it also follows that the more variable work you have requires more people or software to manage the processes or workflows that create each output. As it grows from a small print shop to a large, multi-region print provider, needs appear for accountability, tracking and reporting. There will even be instances where changes need to be made right before print production or digital distribution.
For those in this industry, the above picture will be all too familiar. The legacy software that was developed in the '80s and '90s had a history of needing a significant number of professional services hours to stand them up and get them running. Let alone get them running in an efficient and productive manner. This was the heyday for companies like IBM, Ricoh, Pitney Bowes, Oracle, EMC, etc. However, in the last five years industry analysts have noted that professional services are becoming less palatable to organizations as an addition to the base solution and maintenance costs. And there is a good reason…it can represent a lot of cost that is basically hidden until you complete the install of the solution.
Given the competitive nature of the print industry today, this kind of variable cost understandably makes people think twice about changing to new systems. So, don't get handcuffed by a solution that requires a significant amount of professional services as a model to get your organization up and running on the platform—or worse to keep maintaining it. Understanding the continued need for professional services around the software you are getting or have is important.
As an example, we have talked to customers that believed they were buying a solution [from a different vendor] that had a one-time install and setup cost for professional services. A year into the project, they found out that they couldn't change reports or other parts of their print workflow processes because it required professional services to complete. To the tune of six-figures in twelve months.
There is no doubt that the processes or steps you take (workflow) to onboard work in your print and digital delivery environment are important—no critical. If you can't get it onto the printer or into the digital distribution channels, you don't have a business. The tools that you choose though should be as flexible, modular and open as possible. They should work out-of-the-box, even if they come in a digital download (that is one area we are saving cardboard). They should have training materials that help your team learn how to fish…to be self-sufficient. And have world-class support.
So, when you step back and look at your print and digital production environment, try to define these things:
Are you able to do everything you want to do?
Is it really efficient the way the processes are designed and executed today?
How many different solutions does it take to make your production workflow function?
How many different vendors are you having to pay support to and call if something breaks?
Do the solutions work together cohesively or when a problem happens is there finger pointing?
Do you need professional services to change workflow functionality or the report outputs?
Do you get immediate and helpful support when you call or email?
If any of the above is in the slightest doubt, we invite you to discover a new way. Solimar Systems has nearly 30 years of optimizing and empowering print and digital environments through the simplification of processes, reduction of needed solutions and providing a better support process and experience. Strategically, we partner with some of the largest print hardware vendors in the world, which means we universally fit in to almost any print environment. Plus, we can tactically replace or fix a single issue to get you where you need to be, while working with you to define your current state and how to get to your organization's desired state for print and delivery. More on that topic in our recent blog here.
With Solimar you can manage your print, enhance and enrich (barcodes, images, text, Augmented Reality), gain visibility with an out-of-the-box and mobile friendly dashboard, produce reports, leverage archive and epresentment capabilities and optimize PDFs with a Solimar exclusive product breaking barriers in PDF improvement for digital printing and storage applications.
It is all possible with a service-light implementation and the ability to maintain, grow and refine the workflow you design with Solimar on your own, with your own people. Let us remove the service handcuffs and get you to a 2020 workflow today. Reach out to us to learn more about the Chemistry™ platform of modular print and digital workflow solutions.
---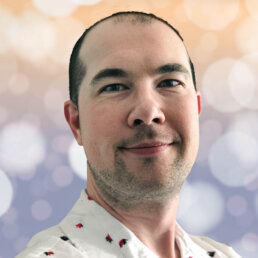 Jonathan Malone-McGrew
Senior Director, Engagement – Solimar Systems
jmm@solimarsystems.com
linkedin.com/in/jemcgrew
About the Author
With family roots in the print and digital communications space, Jonathan brings an understanding of client and partner environments, technologies and the resulting challenges. Responsible for partner and client engagement, he is always willing to lend his expertise.
More Articles From This Author
For more information, call the Solimar Sales Team at +1.619.849.2800.