Are Your Print Shop's Processes in a Desired State?
If you are a goal setter, then you will be all-too-familiar with the idea of "current state" versus "desired state." A key ingredient of any goal planning activity is to determine where you are trying to get—your desired state. As part of this, defining your current state is also critical. As providers of print solutions, specifically around the processes it takes to bring a job in to print, manage that job, produce it and prove delivery, helping customers go from a current to a desired state is what we eat, breath and sleep.
So, back to the question at hand…Are your print shop's processes in a desired state? And, perhaps more importantly, how can you help get them from point A to point B?
Let's take a quick sidebar before we get to your state and what you may need to do to get your print shop to a desired workflow. Ah, there it is, that word workflow again. At Solimar Systems, our team uses the word workflow a lot. In the not too distant past, we defined this in a blog titled: Why Are We Always Talking About Workflow—Especially in Print?
Workflow, as a concept is important in this current to desired state conversation because it truly is at the heart of the print shop operation. For mid-size to high-volume print providers (running production cut-sheet or roll-fed printers), the way the print environment or production floor operates is critical in how work or jobs are onboarded, managed, produced, delivered and reported on. Going back to the aforementioned blog, we define workflow like this:
"The sequence of steps involved in moving from beginning to the end of a working process."
As you can imagine, this is important to Solimar because we provide a platform, called Chemistry™, of modular, right-sized solutions that may be bolted together to create a powerful, predictable and automated sequence of steps or a "workflow" for your print shop. Heck, you can create many workflows.
Back to your current state. Some people call this "walking your workflow". Some people call it documenting your processes. The idea is…do you know the current state of your print environment and is it what your organization, workers, management and customers really want it to be?
We have an assessment process that helps define current state…don't worry, it is typically without charge! In fact, we have a starter Solimar Self-Assessment and then we can also assist you from there in more formal assessment ways. We actually talk about this entire process in our SOLicast: Client Assessments: The Key to a Strong and Productive Partnership with Solimar Systems.
Okay, so now you know your current state. Now defining what day-to-day slowdowns or challenges are in your workflow will help you define your desired state. This is where Solimar wants to partner with you to help you achieve a better business process. With our client experience, whether you choose to fix a tactical problem, find a strategic solution or need to do both in a stepped approach, we not only can assist, but have proven software technology to get you there.
The key is understanding where you are starting and where you want to go. Even if how we can help is temporary to get your business to a better state—maybe not the desired yet—that is still moving your processes forward and potentially providing reduced costs, better margins and more business capacity.
We invite you to discover the power of Chemistry™ and how it scientifically can make one thing into another. And from a relationship aspect, we think you will come to rely on the chemistry between your team and our team here at Solimar. We hope to assist you in getting to your desired state soon!
---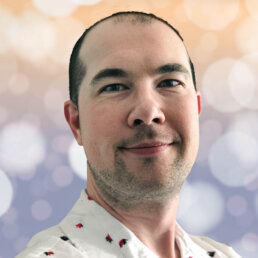 Jonathan Malone-McGrew
Senior Director, Engagement – Solimar Systems
jmm@solimarsystems.com
linkedin.com/in/jemcgrew
About the Author
With family roots in the print and digital communications space, Jonathan brings an understanding of client and partner environments, technologies and the resulting challenges. Responsible for partner and client engagement, he is always willing to lend his expertise.
More Articles From This Author
For more information, call the Solimar Sales Team at +1.619.849.2800.