Working Remote Shouldn't Impact Your Print Shop Management
There are many reasons one might be working remotely in the print and digital delivery industry. It might be because your company has made changes to how they are managing onsite staff due to the challenges of recent times. On the other hand, it could be in order to take advantage of a conference or educational event.
Or you might just be away from your desk to participate in planning meetings or strategic initiatives. No matter the reason you aren't available to be on the shop floor—even lunch or family dinner—it shouldn't mean a loss of visibility, notification or control of the print production environment managed by you and your teams.
In this sense, your production floor is probably not as enabled as the personal things you manage right from your personal device. We know print and digital production floors are a bit more complicated than ordering DoorDash, Grubhub or an Uber; that doesn't mean you should have to lose visibility when you step out of the building or back into your office. Think about what a web-enabled dashboard, that is also mobile-friendly, would do for your work-life balance and your other employees.
Imagine the possibilities of email or text alerts when processes are taking too long or at risk of missing a delivery deadline. Or the ability to look at the work in your shop and monitor where it is once accepted through to delivery. Additionally, you could allow your customers to have access so they may view only their work and where it is along the completion path. Imagine the reduced Customer Service phone calls and the hunting around for an answer.
At Solimar Systems, we make all of this possible through SOLitrack. With the SOLitrack Mobile web-based dashboard solution, you are able to monitor for problems, run reports, track jobs and see multiple sites right from your mobile device. As an added value, it also runs on desktops and large screens—some of our customers choose to place these around the shop floor for better visibility.
Most importantly, we offer this as a fully supported solution as part of our modular Chemistry™ Platform of workflow software solutions. It is fully configurable and doesn't require custom coding or professional services. We do offer modest professional services for remote installation and training for the best user success and customer satisfaction.
Learn more about SOLitrack or contact us today to discuss the possibilities with our Solimar team. This might be the right time to try it with a 30-day evaluation system. We look forward to giving you more visibility and control of your shop anywhere you are.
---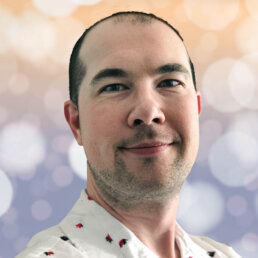 Jonathan Malone-McGrew
Senior Director, Engagement – Solimar Systems
jmm@solimarsystems.com
linkedin.com/in/jemcgrew
About the Author
With family roots in the print and digital communications space, Jonathan brings an understanding of client and partner environments, technologies and the resulting challenges. Responsible for partner and client engagement, he is always willing to lend his expertise.
More Articles From This Author
For more information, call the Solimar Sales Team at +1.619.849.2800.