Solimar Systems to Present Featured Educational Sessions at Fall MAILCOM Conference
August 28, 2018
Leading Mail Conference for Over 30 Years Continues to Innovate with Ideas and Educate Attendees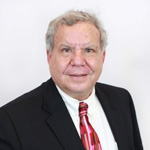 SAN DIEGO, Calif. — August 28, 2018 — Solimar Systems, Inc., an innovative global solutions provider empowering critical communications through multi-channel document communications solutions for print, web and mobile delivery announced they have been selected as a subject matter expert to deliver sessions at the 2018 Fall MAILCOM Conference. David Day, postal expert and Solimar's representative on the USPS Mailers' Technical Advisory Committee, will deliver three focused educational presentations at the Sept. 24 – 26 conference in Las Vegas:
Postal Mail Management track
PM384: Lowering the Costs of Your Mail Center Operations
Monday, September 24, 2018 – Round Three, 4:45-5:45 p.m.
Print Technology & Mail Automation track
PT202: Managing a High Volume Mail Production Environment
Monday, September 24, 2018 – Round One, 2:15-3:15 p.m.
PT402: Paper vs. Digital: What is Best for You?
Tuesday, September 25, 2018 – Round Five, 2:45-3:45 p.m.
"The MAILCOM Conference is well known for its professional certification programs and educational sessions," said Mary Ann Rowan, Chief Sales and Marketing Officer, Solimar Systems. "This is an ideal educational platform for mail professionals and a wonderful way for David Day to share his industry knowledge and experience with conference attendees."
Solimar representatives will also be on hand during the conference to discuss mail related topics, software solutions as well as other postal initiatives that impact the printing and mailing industries. Attendees wishing to meet with Solimar personnel at the MAILCOM Conference can schedule an advance appointment by contacting sales@solimarsystems.com or +1.619.849.2800.
About Solimar Systems, Inc.
Solimar Systems enables organizations around the globe to onboard, make ready, enhance, manage and deliver print and digital communications and materials for a variety of industries and presentation types.
Commonly known as workflow software, for nearly 30 years, our team has provided solutions to facilitate the production of printed materials and digitally delivered communications. As early adopters of the PDF output format, our Chemistry platform has tightly linked technology with the PDF standard that optimizes and drives a variety of print and electronic requirements including transactional and direct mail printing, commercial print, carton converting and flexible packaging, labels, textiles and wide format. Our software also adds value with innovative technologies such as file optimization, piece-level tracking, out-of-the-box visibility dashboards for processes and equipment and dynamic, data-driven Augmented Reality (AR) experiences.
Solimar universally works with all types of existing and proposed software and hardware solutions in a print and digital production environment. Our work-with-all nature creates the opportunity for significant process improvement and ROI proven by our worldwide customer case studies and testimonials.
For more information, call the Solimar Sales Team at +1.619.849.2800.