Solimar Systems to Present Featured Educational Sessions at Fall MAILCOM Conference
August 28, 2018
Leading Mail Conference for Over 30 Years Continues to Innovate with Ideas and Educate Attendees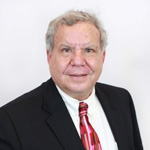 SAN DIEGO, Calif. — August 28, 2018 — Solimar Systems, Inc., an innovative global solutions provider empowering critical communications through multi-channel document communications solutions for print, web and mobile delivery announced they have been selected as a subject matter expert to deliver sessions at the 2018 Fall MAILCOM Conference. David Day, postal expert and Solimar's representative on the USPS Mailers' Technical Advisory Committee, will deliver three focused educational presentations at the Sept. 24 – 26 conference in Las Vegas:
Postal Mail Management track
PM384: Lowering the Costs of Your Mail Center Operations
Monday, September 24, 2018 – Round Three, 4:45-5:45 p.m.
Print Technology & Mail Automation track
PT202: Managing a High Volume Mail Production Environment
Monday, September 24, 2018 – Round One, 2:15-3:15 p.m.
PT402: Paper vs. Digital: What is Best for You?
Tuesday, September 25, 2018 – Round Five, 2:45-3:45 p.m.
"The MAILCOM Conference is well known for its professional certification programs and educational sessions," said Mary Ann Rowan, Chief Sales and Marketing Officer, Solimar Systems. "This is an ideal educational platform for mail professionals and a wonderful way for David Day to share his industry knowledge and experience with conference attendees."
Solimar representatives will also be on hand during the conference to discuss mail related topics, software solutions as well as other postal initiatives that impact the printing and mailing industries. Attendees wishing to meet with Solimar personnel at the MAILCOM Conference can schedule an advance appointment by contacting sales@solimarsystems.com or +1.619.849.2800.
About Solimar Systems, Inc.
Solimar Systems is a leading developer of Customer Communication Management and Delivery solutions. Solimar solutions provide clients visibility into their workflows and operations while driving costs down; track the lifecycle of jobs from receipt to multi-channel distribution; optimize and convert data and documents; manage and optimize production printing across facilities and enable secure access and compliance. They also drive value and revenue generating opportunities by adding dynamic, conditional messaging to documents via digital inserts, onserts and augmented reality (AR) experiences.
With thousands of clients worldwide, including 70% of the Fortune 100, Solimar has integral, proven IT solutions that have benefited print and data centers for more than 25 years.
For more information, call the Solimar Sales Team at +1.619.849.2800.