Solimar Systems Releases SOLitrack v2.3 with Enhanced Piece Level Management and Tracking Functionality for Increased Job Control
September 28, 2020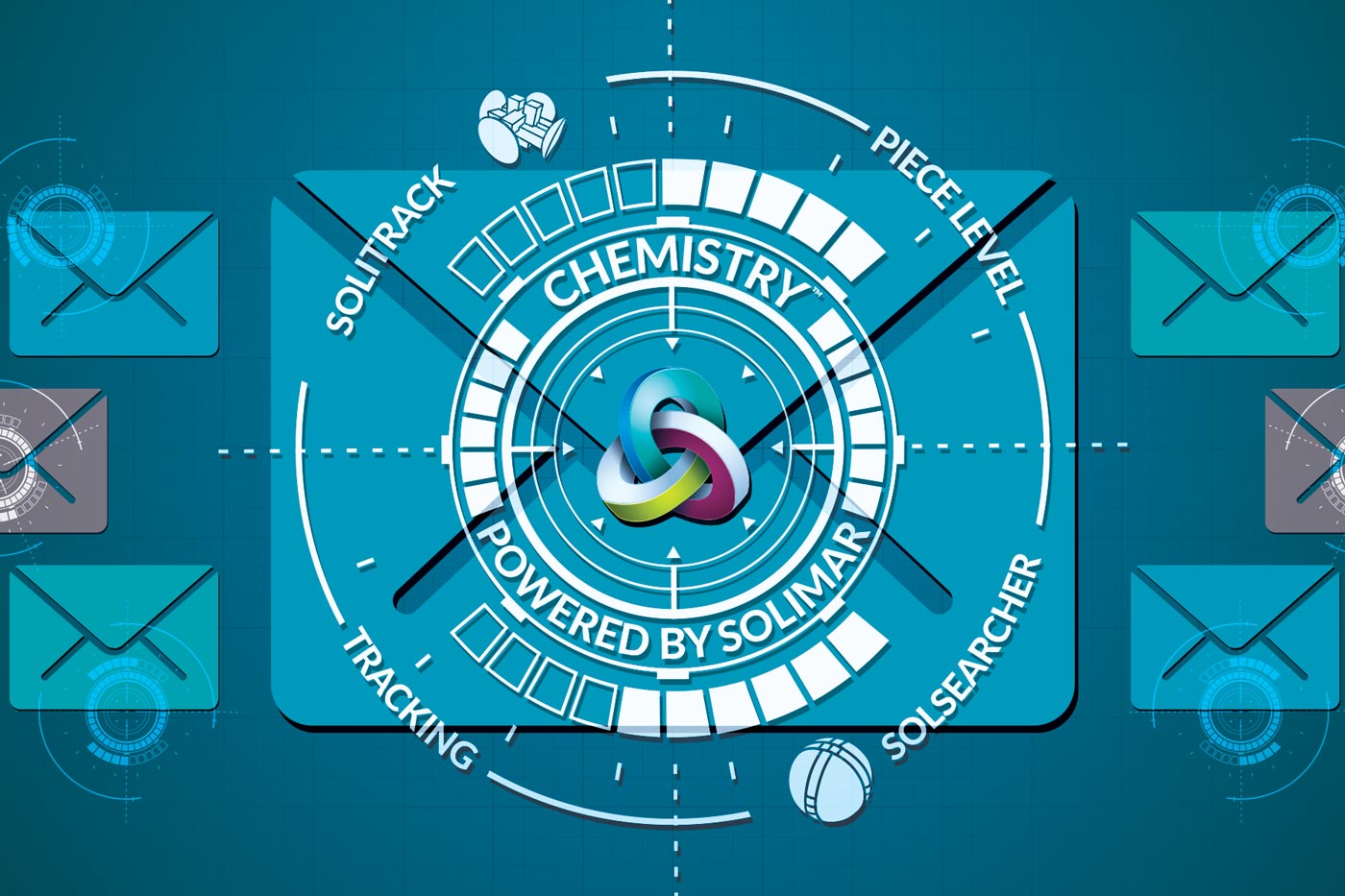 September 28, 2020 – Solimar Systems, Inc., provider of leading workflow solutions for print production and digital communications, today announces the release of SOLitrack™ version 2.3 with a new Piece Level Tracking (PLT) solution for enhanced tracking of individual processes and increased visibility.
SOLitrack v2.3 combines the proven support of SOLitrack's job level tracking with SOLsearcher™ Enterprise (SSE) to enable item or piece level visibility and management. The integration of SOLitrack with SSE empowers users to track individual 'pieces' within production jobs, even when distributed across multiple facilities, as they move through the entire print environment.
Additionally, integrating SOLitrack with camera systems expands tracking and auditing to workflow points that can verify individual items from barcodes, Optical Character Recognition (OCR), or other techniques. With SOLitrack, work can be monitored from when it enters the print environment, through prepress, printing, finishing and even endpoint delivery. SOLitrack's PLT support also facilitates automatic or manual reprints.
Mary Ann Rowan, Chief Experience Officer, Solimar Systems, comments, "Knowledge is power and PLT provides print managers with the ability to easily and efficiently track the progress of each unique piece, not just the overall print file. In addition, PLT simplifies managing service level obligations, security compliance standards and government regulations. Put simply – SOLitrack delivers all the relevant information to all the relevant people when they need it. It provides users with increased control and visibility but within a more streamlined production process."
PLT provides operation managers and customer service representatives with the ability to track a product through delivery to the end-user. Less time is spent on researching individual pieces or unique pieces within different jobs. With ease, a business can prove that a piece was produced and delivered with near real-time status updates for the business and for the end customer or recipient of the printed product.
Facilitating detailed record-keeping, SOLitrack 2.3 enables users to associate content and store file data specific to individual pieces. This feature can be used to add item tracking information, such as a postal service tracking number or courier service URL web link. This same feature also offers the option to attach special handling instructions or other documentation.
"SOLitrack 2.3 easily integrates into virtually any production environment, enabling greater visibility and efficiency with a rapid return on investment. Whether you're a campaign mailer needing to know that your personalized brochures or catalogs were delivered; a statement printer who wants to detect insertion errors and automate reprints; or a ballot printer that needs to document fulfillment procedures, PLT can help you save time, reduce costs and add value to your overall organization," concludes Rowan.
For more information, call the Solimar Sales Team at +1.619.849.2800.