Solimar Systems Adds Key Sales and Marketing Talent
May 11, 2017
Strong Company Growth and Expansion Spurs New Personnel Hiring
SAN DIEGO, CA – May 11, 2017 – Solimar Systems, Inc., a leading global solutions provider of multi-channel document communications solutions for print, web and mobile delivery announced today the addition of three experienced employees to expand Solimar's sales and marketing capacity and capabilities.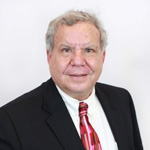 David Day, EDP, brings to Solimar over 40 years of experience in the document management and mail industry. Day, as Senior Architect and Engineer for Enterprise Solutions works directly with clients and Solimar's sales team to identify needs and requirements, create and deliver assessments and develop customized solution recommendations.
Jonathan Malone-McGrew, EDP, joins Solimar with extensive experience in customer interaction/engagement, customer satisfaction, and branding within the high-volume Customer Communication Management industry. Malone-McGrew serves as Director of Communications and Engagement focusing on customer experiences, channel marketing programs and industry thought leadership.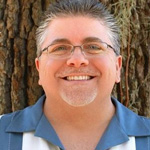 Bryan Baker has over 20 years of experience in customer communications, document management and outsourcing. As Senior Architect and Consultant for Enterprise Solutions, Baker works directly with clients to identify customer needs and requirements and to create customized client solutions.
"We are excited to have Bryan and David join our sales team in addition to Jonathan joining our marketing group," said Mary Ann Rowan, Solimar Chief Sales and Marketing Officer. "All three individuals bring extensive industry experience and unique qualities and skills that will immediately benefit our clients and partners."
About Solimar Systems, Inc.
Solimar Systems is a leading developer of Customer Communication Management and Delivery solutions. Solimar solutions provide clients visibility into their workflows and operations while driving costs down; track the lifecycle of jobs from receipt to multi-channel distribution; optimize and convert data and documents; manage and optimize production printing across facilities and enable secure access and compliance. They also drive value and revenue generating opportunities by adding dynamic, conditional messaging to documents via digital inserts, onserts and augmented reality (AR) experiences.
With thousands of clients worldwide, including 70% of the Fortune 100, Solimar has integral, proven IT solutions that have benefited print and data centers for more than 25 years.
For more information, call the Solimar Sales Team at +1.619.849.2800.