Jamie Walsh Joins Solimar Systems as Regional Sales Manager
August 2, 2017
Experienced UK Sales Executive to Lead Sales Efforts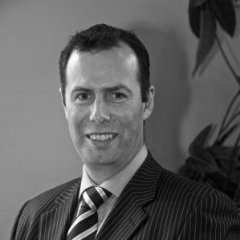 SAN DIEGO, CA – August 3, 2017 – Solimar Systems, Inc., a leading global solutions provider of multi-channel document communications solutions for print, web and mobile delivery announced today that Jamie Walsh has joined Solimar as Regional Sales Manager.
Walsh will lead Solimar's sales efforts within the UK, including direct selling activities and building and nurturing existing customer and partner relationships.
"We are excited to have Jamie join our sales team as he brings valuable customer engagement experience to Solimar in the UK," said Mary Ann Rowan, Solimar Chief Sales and Marketing Officer. "This new role demonstrates Solimar's commitment to building strong and enduring relationships with our clients and partners in the UK and across Europe."
Walsh has nearly 20 years of sales, product and management experience at Xerox Corporation, where he was aligned with the Graphic Communications vertical market focusing on sales operations, strategy, business delivery and customer satisfaction.
"The industry has gone through enormous change over the past decade as companies have had to adapt to the demands of the customer and the competitive threat of new technologies," said Walsh. "The key to success continues to be a customer focus; taking time to listen and understand customer challenges and then working collaboratively to deliver a robust solution that meets current and future needs."
For more information, call the Solimar Sales Team at +1.619.849.2800.