Jamie Walsh Joins Solimar Systems as Regional Sales Manager
August 2, 2017
Experienced UK Sales Executive to Lead Sales Efforts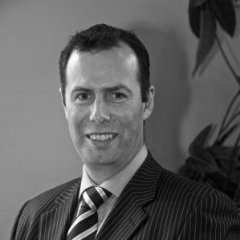 SAN DIEGO, CA – August 3, 2017 – Solimar Systems, Inc., a leading global solutions provider of multi-channel document communications solutions for print, web and mobile delivery announced today that Jamie Walsh has joined Solimar as Regional Sales Manager.
Walsh will lead Solimar's sales efforts within the UK, including direct selling activities and building and nurturing existing customer and partner relationships.
"We are excited to have Jamie join our sales team as he brings valuable customer engagement experience to Solimar in the UK," said Mary Ann Rowan, Solimar Chief Sales and Marketing Officer. "This new role demonstrates Solimar's commitment to building strong and enduring relationships with our clients and partners in the UK and across Europe."
Walsh has nearly 20 years of sales, product and management experience at Xerox Corporation, where he was aligned with the Graphic Communications vertical market focusing on sales operations, strategy, business delivery and customer satisfaction.
"The industry has gone through enormous change over the past decade as companies have had to adapt to the demands of the customer and the competitive threat of new technologies," said Walsh. "The key to success continues to be a customer focus; taking time to listen and understand customer challenges and then working collaboratively to deliver a robust solution that meets current and future needs."
About Solimar Systems, Inc.
Solimar Systems enables organizations around the globe to onboard, make ready, enhance, manage and deliver print and digital communications and materials for a variety of industries and presentation types.
Commonly known as workflow software, for nearly 30 years, our team has provided solutions to facilitate the production of printed materials and digitally delivered communications. As early adopters of the PDF output format, our Chemistry platform has tightly linked technology with the PDF standard that optimizes and drives a variety of print and electronic requirements including transactional and direct mail printing, commercial print, carton converting and flexible packaging, labels, textiles and wide format. Our software also adds value with innovative technologies such as file optimization, piece-level tracking, out-of-the-box visibility dashboards for processes and equipment and dynamic, data-driven Augmented Reality (AR) experiences.
Solimar universally works with all types of existing and proposed software and hardware solutions in a print and digital production environment. Our work-with-all nature creates the opportunity for significant process improvement and ROI proven by our worldwide customer case studies and testimonials.
For more information, call the Solimar Sales Team at +1.619.849.2800.