TIFF Usefulness is Dead! Will You Empower Your Archives with PDF?
The Tagged Image File Format, TIFF, was once the standard for archiving essential documents because it is a lossless format. It grew in the era of fax machines, early scanners, and archive solutions when the concern was fidelity to the original, though TIFF images can be edited with most image editors. It became the preferred file format for photos and archive documents during the 1980s and continues to be a popular format for photo archives.
The image integrity that made TIFF popular also meant that files size could be quite large. Over time, compression algorithms developed to reduce the file size, but some of the most effective compression solutions came with royalty payments making them less available. Working with TIFF became more complicated over time, and the standards that incorporate it haven't been updated in almost 20 years. The latest update to TIFF 6.0 was in 2002.
While TIFF was populating archives in insurance companies, banks and other industry segments, PDF was emerging. While it began as a project to provide soft proofing for PostScript files in graphic arts applications, PDF grew into an infrastructure format for most industries. However, your archives may still have TIFF files, and some of your business applications may still be producing TIFF images. Even some files masquerading as PDF files may only have PDF wrappers around TIFF content. A lot of TIFF is being stored, which can pose a problem for business systems that require searchability, security and accessibility.
When you store PDF, your systems can search for specific text strings. PDF files are open to assistive technologies that make them accessible. And they are more secure. TIFF lacks even the basic elements to restrict usage and no ability to add watermarking. PDF also offers variations, like PDF/X for printing and PDF/A for archiving.
What should you do next? Look for TIFF in your environment. Here is where to start:
Mainframe applications generating archive files
You may find that it takes only a change in an output option to change from TIFF to PDF. If that option is available, you should take it.
Near-line and offline archives
You may discover terabytes of files stored as TIFF. If you do, consider a migration project that applies Intelligent Character Recognition (ICR) to the files and re-saves them as text-based PDF. From here, you can apply fresh indexing and save storage space.
Once you have identified where TIFF originates and is stored, build a plan, and migrate to an end-to-end PDF workflow. Documents will be searchable and secure, and they will take up less room. Another top tip is to look at Solimar Systems ReadyPDF® Prepress Server™ to optimize your PDF, creating secure files that use the least amount of storage.
This is a SOLiblog guest post by Pat McGrew, Managing Director of McGrewGroup. Find Pat via LinkedIn, Twitter or the McGrewGroup website.
---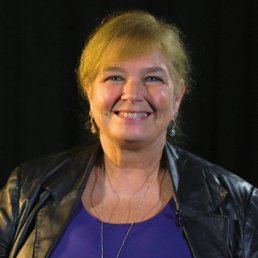 Pat McGrew
Managing Director – McGrewGroup
Find Pat on LinkedIn
Follow Pat on Twitter
About the Author
Leveraging years of analyst, industry evangelist and customer-touch positions in workflow and inkjet, Pat helps customers in all print segments. An experienced professional speaker, author and editor, Pat holds many certifications and awards. She holds certifications from Xplor International, IDEAlliance, PCPI, and Henry Stewart.
More Articles From This Author
For more information, call the Solimar Sales Team at +1.619.849.2800.