Solimar Systems Celebrates 30 Years of Devoted Printing and Digital Chemistry™
Our journey as a company started 30 years ago today—on the 22nd of March in 1991. With a mission to provide printing capabilities from computers and mainframes to state-of-the-art digital printing engines, our software had an immediate need and impact.
The early years of Solimar Systems also cemented the cornerstones of the way we do business: strong relationships, reliable products, first-class support, and global industry participation. This foundation has given our employees the tools they need to create innovative solutions for the printing, digital delivery, and digital transformation industries while at the same time building a celebrated customer and partner support approach. Appreciation for our approach is reflected in the many thoughtful and kind responses from those our support teams help.
We are also proud to have developed Solimar University Online (SUO), an online learning platform for our print and digital delivery customers and partners. Because time is even more valuable than ever before, Solimar University Online or SUO gives our global audience the ability to access helpful information on solutions and tips from other customers any time of the day or night.
Our focus on building relationships and technology that moves the needle forward for our customers and partners has also led to our Solimar Customer Advisory Council (CAC). Fittingly, this diverse group of customers totals 30 members—aligning perfectly with our 30th Anniversary. Our Solimar Customer Advisory Council has been instrumental in helping us understand real-world print production, digital delivery, and digital transformation challenges. These strong and positive relationships have powered the accelerated development of additional features and functions that are changing the way our customers do business.
As we embark on our fourth decade in the print software industry, we look forward to starting conversations with new customers and partners, continuing to develop impactful software technology, and positively impacting people's everyday lives. To our customers, partners and employees, we thank you for a great 30 years and look forward to the next.
---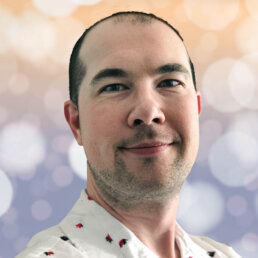 Jonathan Malone-McGrew
Senior Director, Engagement – Solimar Systems
jmm@solimarsystems.com
linkedin.com/in/jemcgrew
About the Author
With family roots in the print and digital communications space, Jonathan brings an understanding of client and partner environments, technologies and the resulting challenges. Responsible for partner and client engagement, he is always willing to lend his expertise.
More Articles From This Author
For more information, call the Solimar Sales Team at +1.619.849.2800.