Gulf Print & Pack – MENA's Flagship Show for Commercial and Package Print
Gulf Print & Pack 2017 is due to be held at the Dubai World Trade Centre in Dubai UAE from 26th-29th March 2017. We will be exhibiting with our partner Xerox at booth H15.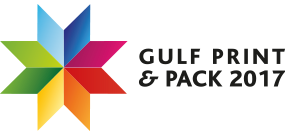 Strong partner for solid solutions
Together we will be presenting how Solimar Systems' solutions add benefit to Xerox' latest inkjet printers. We drive selected workflows, demonstrating how post-composition solutions can reduce project time, increase output volume, support paper savings, help save postage and much more.
Make your documents ever-green
We will also present our Augmented Reality solution, adding an extra layer of value to paper-based communication – fully dynamic and personalized:
Like with our other solutions, AR can be added to any document in a post-composition step, leaving the original data and document composition untouched. With Rubika, the required markers are added or changed, the additional Augmented Reality application is driving any content connected to the markers and guarantees you can update AR messages, like videos, downloadable coupons, calls to action as you see fit without having to touch the markers, never mind the document.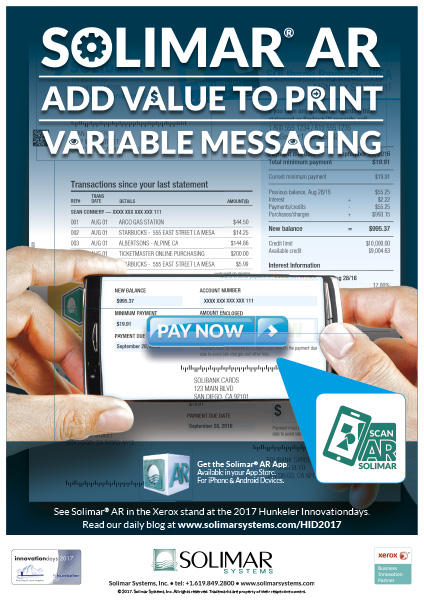 Come and see us during Gulf Print & Pack to find out how we can help you optimize production print processes, and add new value to existing pieces of personalized communication.
We're looking forward to seeing you in Dubai,
Your Solimar Systems Team
PS: If you would like to schedule a meeting with us ahead of time, please drop us a line.