Day 9 at drupa 2016 – Time to talk about us. And Xerox Impika. And…
Nine days… It doesn't really feel like it's already been nine days here at drupa, at the Xerox booth. All of us coming out to Duesseldorf thought, we know it all, have seen it all. And every day we've been here we've seen something new, learned something new, and met someone (actually quite a lot of "someones") new. And we love it.
And while preparing for today's post, we realised, we never really shared with you what we've prepared for drupa, and which device we're driving with our solutions. So here we go:
The Xerox Impika Trivor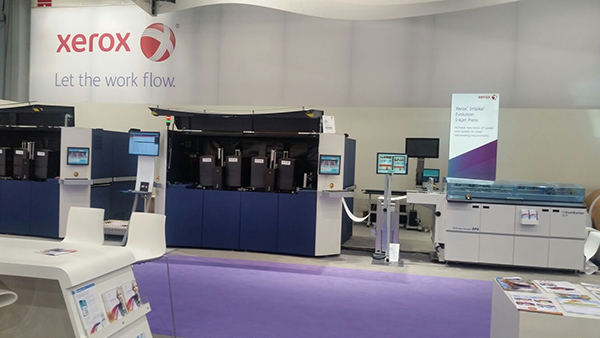 This inkjet printer is quite the beauty and comes with some truly impressive features (sorry, Xerox colleagues, that's as far as we want to take it here, so we're handing our readers over to your website at this point).
To make this beauty work, the Solimar team has put together a catalogue workflow based on some of our software packages. If you can't (remember day 9, it's almost time to say: couldn't) make it to drupa, drop us a line (see box on the right sidebar, or, if you're on a mobile device, further down on this page) to arrange a demo.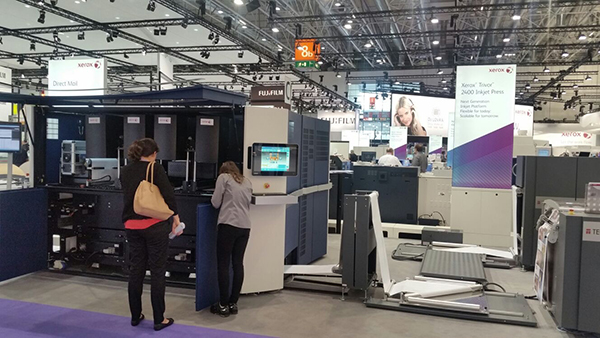 Similar to the catalogue workflow, we can, of course, easily set up a book / booklet, transactional and any other workflow that requires document composition based on variables, conversion from a particular type of input data stream to a particular output data stream (which now also includes HTML5) on almost any digital printer.
But enough said for today. Time to get our feet rested and ready for tomorrow.
Nite, nite – sorry: Gute Nacht,
The Solimar Systems Team
For more information, call the Solimar Sales Team at +1.619.849.2800.