In slow-motion to the grand finale – Day 4 at Graph Expo 2016
Here's the challenge with the last day at a conference: you're tired, your feet are heavy, you want to go home. But then you think about it, the great meetings, the networking events, and you want to stay. Then you think about all the work expecting you, cleaning and dismantling the booth, getting everything ready to ship back home and suddenly you wish you never came.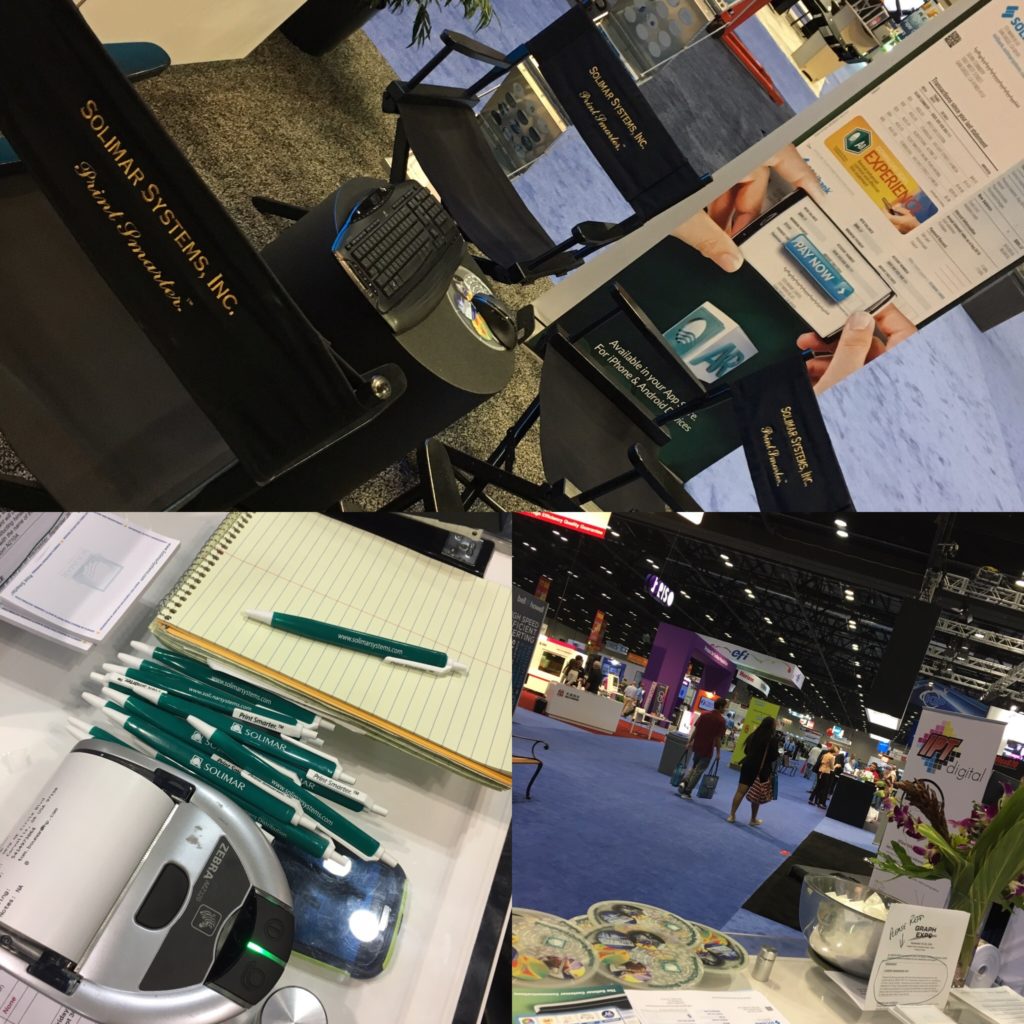 Did we just say something about not wanting to come to Graph Expo? Most certainly not. It was a great show. But when there are only a few people around on the last day and you are tired your thoughts go on a walkabout and think funny things.
So we took the time to do a real walkabout. Explore areas we couldn't see during the first 3 days of the conference as we were too busy. We learned of tiny teddy bears that help clean keyboards and toner nozzles (ok, officially they're just swaps but a particularly tiny ones look like teddy bears), low-cost print (no transfer, and amazing print and color quality) on t-shirts, countless types of paper, coated and uncoated, we had some eco-friendly reusable water bottles personalized (Xerox) and we grabbed a book (signed by the authors) for the flight back home: "Unsquaring the Wheel" – it's all about business models, and printed on demand, and has some interesting technology and tracking embedded (HP).
So, for a slow day, it was a pretty exciting one.
And with that, we'd like to say goodbye to everyone and THANK YOU to the Graph Expo team for organizing this great event. We appreciate all the efforts everyone is putting into making these shows such a success.
See you all (and hopefully many new faces) at Graph Expo 2017,
Warmly,
The Solimar Systems Team
For more information, call the Solimar Sales Team at +1.619.849.2800.