Hunkeler Innovationdays, Day 3 – Partners for augmented technology
Reinventing the wheel
Or rather not. Over the past three days, we've been approached by many print enthusiasts, attending the Hunkeler Innovationdays 2017. We've been asked why Screen and Solimar Systems are joining forces. Screen has an excellent workflow management tool, which does what it says on the box, reliably, adding to the success for Screen's customers. And we couldn't agree more.
Sometimes, however, you look at the market and the growing demands for more features, advanced editing, or trend-setting solutions, and then you look back at your expertise and you realize you might be able to deliver but you'd be reinventing the wheel.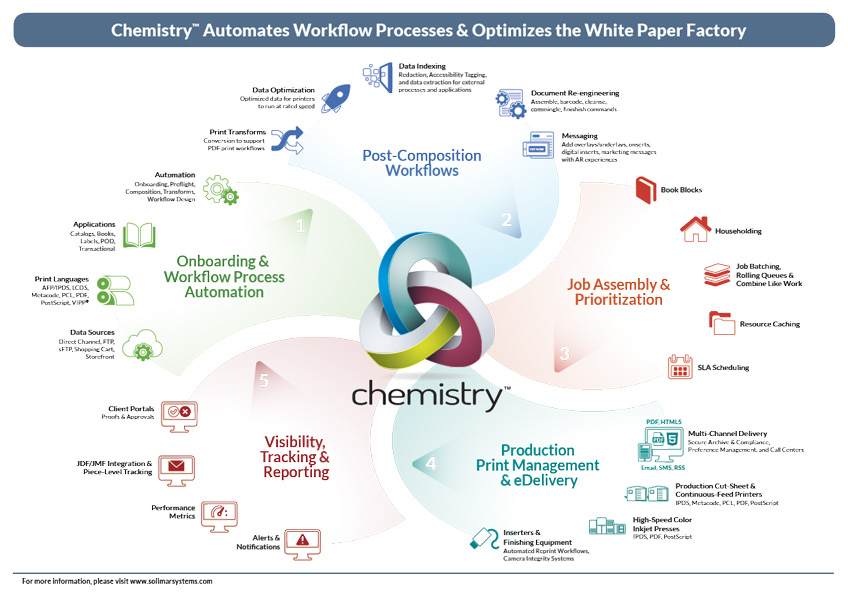 Looking at the new partnership with Screen, this is pretty much what happened. Their hardware and software are market-leading and they want to respond to the requirements of their customers with a broader feature spectrum, addressing the latest trends.
EPC™ powered by Solimar Systems
Under the umbrella of Extended Print Control or EPC™, some of Solimar Systems' modular built solutions are added to Screen's Equios for post-composition processing and workflow management, adding features and functionalities to:
Input Optimization
Post-Composition Re-Engineering
Manipulation of Productions Runs
Advanced Output Management
Advanced Process Tracking
The new features go as far as opening up the world of Augmented Reality (AR) to Screen's customers.
Augmented Reality
By adding elements of Solimar Systems' Rubika and SOLitrack to Equios, adding Augmented Reality to documents is now an offering Screen's customers can add to their portfolio; to get the live experience, visit us at the Screen booth at the Hunkeler Innovationdays 2017. But hurry, it's the last day today.
For those of you who couldn't make it to Switzerland but still want to know more about Augmented Reality, we have put together a video, as well as some sample documents which you can download and print (A4) or use directly on screen.
We have to leave you with this for now, the show is about to start.
Your Solimar Systems Team
PS: If you would like to learn more about AR for your offerings portfolio, simply drop us a line for more information.
For more information, call the Solimar Sales Team at +1.619.849.2800.