Of early birds, night owls, and peppermint spray – Day 3 at Graph Expo 2016
A day has 24 hours, we all know that. But only during a conference you find out how much you can fit into those 24 hours: a 7.30am breakfast panel with Xplor, a 9am breakfast panel with Xerox (on that note: Thank you everyone at Xplor and Xerox for the healthy first meal of the day), a conference starting at 10am with dozens of great meetings, lunch meetings with customer e.g. from the Bermudas, more panels (e.g. at the Printerverse), receptions during and after the conference, dinners, award ceremonies, great music  & networking (thanks to all the talented guys and girls at venues like Lafayette and B.B. King's) and finally some sweet dreams before the alarm goes off again for another exciting day.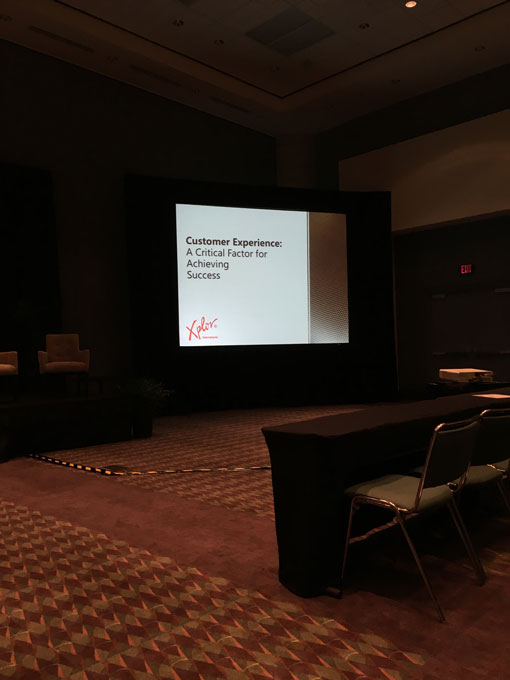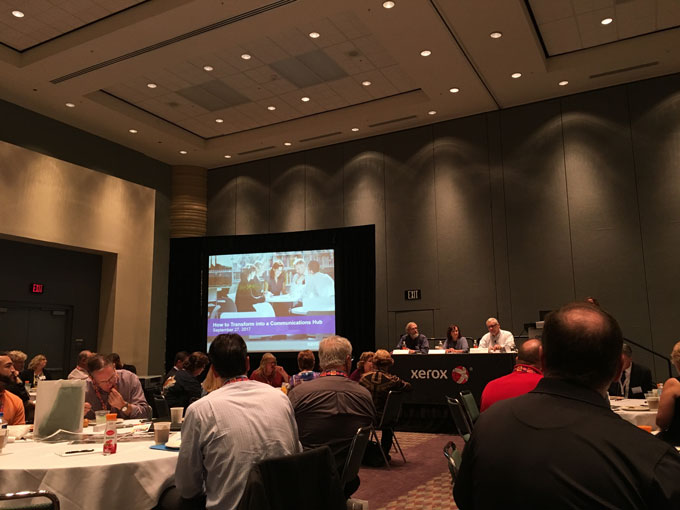 In between, we try to stay hydrated, make sure our feet are happy (just in case you were wondering why there's a peppermint spray in the title) and everyone stopping by at booth #841 leaves with a happy face as we were able to answer your questions.
And sometimes a day at a conference takes a surprising turn (and we're not talking about a prospect signing a contract, which is, of course, always a great turn to any day).
You go to a dinner, in our case the "Give Back @ Graph EDSF Scholarship Night", to give back, support young industry talents to get the best possible career start by donating to the EDSF Scholarship Fund.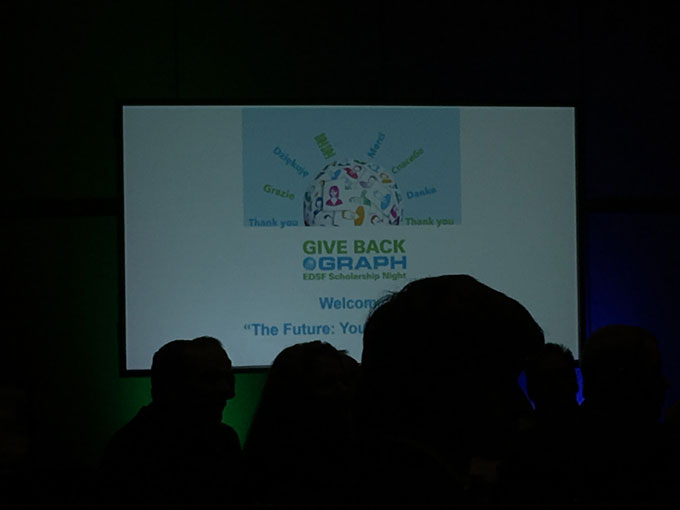 But what a surprise towards the end of the evening: Our CSMO Mary Ann Rowan was called to the stage as one of the 10 Women of Distinction 2016 – women with outstanding contributions to the printing industry.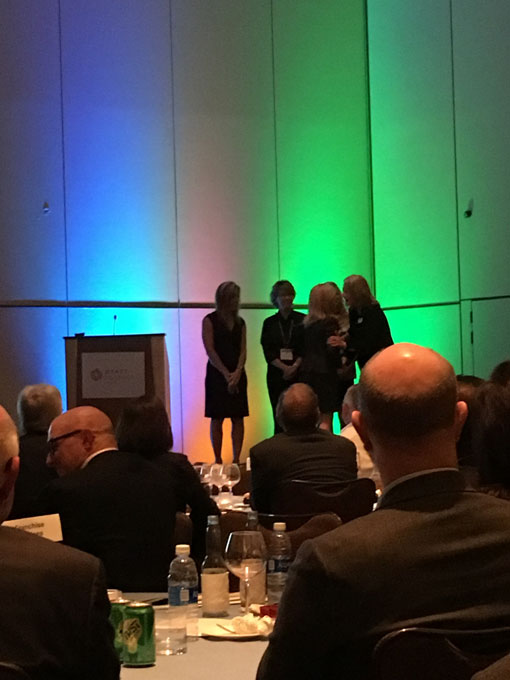 Needless to say, we are all super proud of our "boss lady" – thank you, everyone, who nominated Mary Ann (she truly is a woman of distinction and we consider ourselves very lucky to call her our "boss")!
In a few moments, the doors to the final day of Graph Expo will open – your last chance to catch us on booth #841 for a live demo of our solutions and a 1:1 chat with our experts. If you're not around, no worries, you know, that we're always there for you either via email, or phone.
See you in a bit,
The Solimar Systems Graph Expo Team
For more information, call the Solimar Sales Team at +1.619.849.2800.