Day 1 at drupa2016 – why some things never change
Today drupa2016 opened it's doors to the public. For us, it's great to see so many new faces. But that's about the only thing that really changes at drupa. For the rest – joking, it's all new at drupa! And that's what makes this event so special.
We've been attending drupa four, maybe even five times now and because it's only on every 4 years, every time we come here it feels like we've never seen it before: all new designs, all new devices, all new solutions, as if the printing industry is reinventing itself, rejuvenating itself to look even more exciting, more stunning.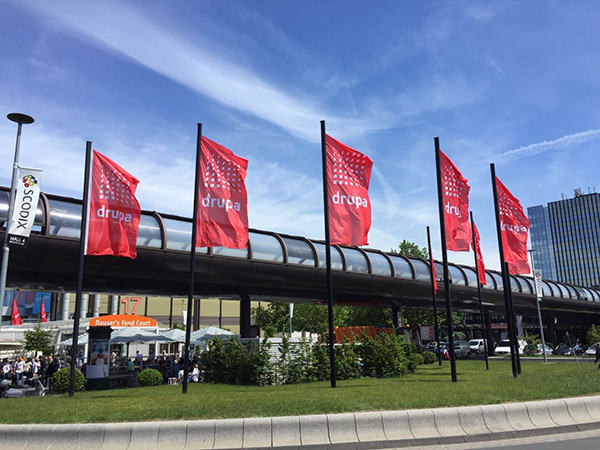 Of course, we see innovation and changes at other conferences, too but here at drupa, everyone seems to be going the extra mile to dress up for success, to impress, to woe both new and existing customers. And as hard as we work every day to provide best in class solutions and services to our clients #drupa2016 visitors.
Stay with us for more update tomorrow,
Herzliche Gruesse von der drupa,
The Solimar Systems team
For more information, call the Solimar Sales Team at +1.619.849.2800.