The Intelligent Mail® barcode is a new United States Postal Service® barcode used to sort and to track letters and flats. It allows mailers to use a single barcode to participate in multiple Postal Service programs, expanding their ability to track individual mailpieces and providing them with greater mailstream visibility.
Rubika automates and centralizes your IMB creation. By cleverly updating the address block content of existing documents and enabling electronic sortation, Rubika can eliminate the need to recode your applications to support IMB, saving you considerable time and money. Whether you run a fleet of cutsheet or continuous feed printers, Solimar's suite of solutions will help you implement IMB quickly, accurately and cost-effectively. In fact, our thoughtful, visual user interfaces set us apart and have made us a preferred vendor to the largest transactional mailers in the country.
Call the experts at Solimar for a free demo TODAY. With thousands of clients worldwide, Solimar is a leading provider of enterprise production print and mail solutions. We make IMB EASY!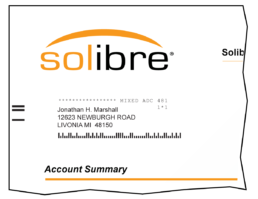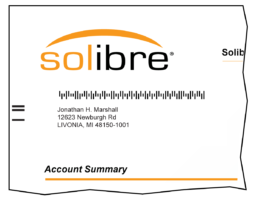 Adding Intelligent Mail Barcodes (IMB) with Rubika
Solimar's IMB solution suite helps you to:
Automate IMB Creation
Replace USPS POSTNET™ and PLANET Code® barcodes
Accurately update existing AFPDS, IPDS, PCL, PostScript, VIPP®, DJDE/Metacode and PDF applications
Sort, Route and Report your mailpieces
Achieve IMB Basic or Full Service automation discounts
Schedule and Track Jobs
Optimize and Manage Your Print and Finishing Workflows